Connect your apps to the physical world
API-first positioning platform for indoor and outdoor
UNIFIED ACCESS TO ALL MOBILE INDOOR POSITIONING SERVICES
Proximi.io is an indoor positioning system for developers. Therefore, the platform offers all of the major positioning technologies, as well as their features in a simple all-in-one solution.
Altogether, Proximi.io is truly technology-agnostic committing to support all required positioning technologies. In other words: You'll be safe with us! No matter which technologies you want to use today or tomorrow, we offer a solution for you.
IN PARTNERSHIP WITH

MANAGE ON-THE-FLY
Integrate Proximi's indoor positioning system into your own application in less than 30 minutes. After that, the rest of the changes you would like to implement take place on our web portal. Therefore, we provide you our visual tools. Any change you carry out will be automatically updated to all of your app-users' devices. On this portal, you will also be able to access detailed analytics about the explicit movements of your app-users, for example heat maps or information about dwell times.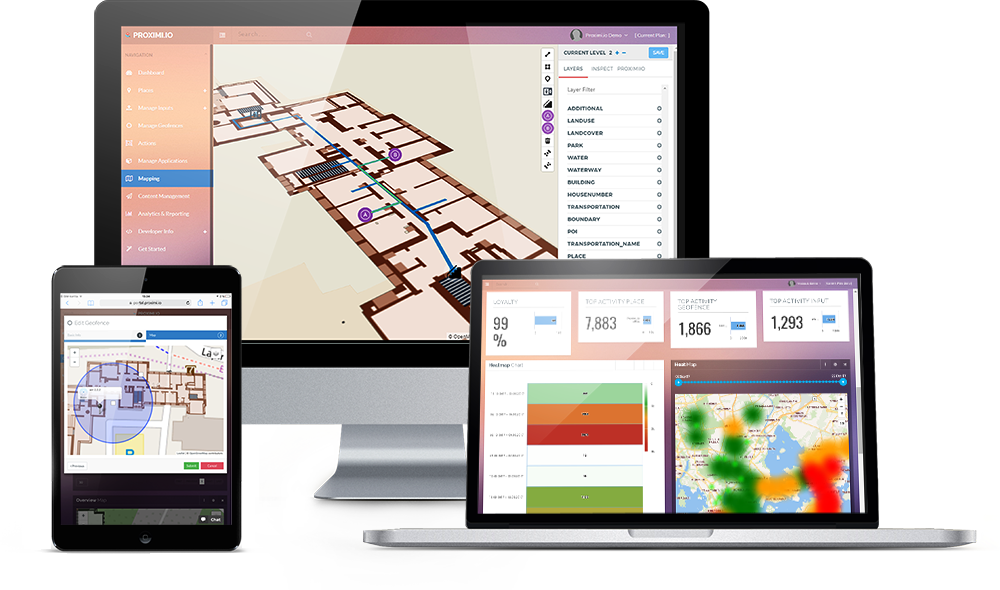 LOVED BY DEVELOPERS
Proximi.io is not a marketing platform, but an indoor positioning system which is built with developers in mind. Hence, we are taking care of the heavy lifting, so that you can focus on building awesome apps.
Thus: generate integrations to other APIs on the portal or use our REST APIs to build your own solution on top of our platform. Be sure, anything you see in our portal can also be accessible through the APIs.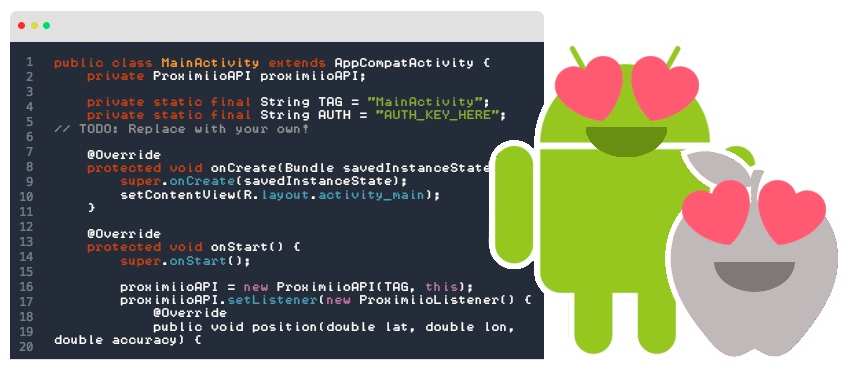 BATTERY-EFFICIENCY
Proximi's SDK automatic power-saving-features minimize the battery drainage.
BACKGROUND FUNCTIONALITY
Proximi.io offers best-in-market level background functionality for positioning and geofencing on both Android and iOS.
OFFLINE MODE
Proximi's SDKs include a cache for a temporary lack of online connection. This is especially helpful for touristic use cases or underground installations.
LIGHTWEIGHT
Proximi.io cloud-based solution means that your SDK won't be bloated by the installation. The size of the SDK is only a couple of MB.
ALL THE MAJOR PLATFORMS
Boost your mobile apps with our native Android and iOS SDKs and Cordova plugin.