AEC Hackathon November 6th – 8th 2015 brought together enthusiasts from the fields of architecture, engineering, construction and hackers. The weekend featured a set of inspiring speeches (including one from Bruce Orek himself!), playing with cool VR gear and of course a set of exciting hacks. The event was live streamed, and footage is still available here.
All the teams did some amazing work, but our personal favourite was a team called PlaceBIM, who created a system to assist building maintenance personnel in diagnosing faults in the building. Their system combined sensor data received through a Thingsee device to the indoor location from Proximi.io (using Kontakt.io Eddystone beacons) and linked that information to a 3D BIM model of the building. With the system, the maintenance staff could see immediately, which areas have anomalous sensor data coming in, while walking in the building. With the Proximi.io integration, the personnel is able to follow their whereabouts in the building, and see the relevant sensor data through their mobile device.
The idea is that in the future, the system may be also used by the people who are having a house built to them in order to express their preferences for interior design. While out shopping, if they see something that they like, they could take a picture of it and send it directly to the BIM model for their interior designer to see their wishes. Their presentation can be seen here (from 28:00 onwards).
We were very happy to see PlaceBIM win the IoT category.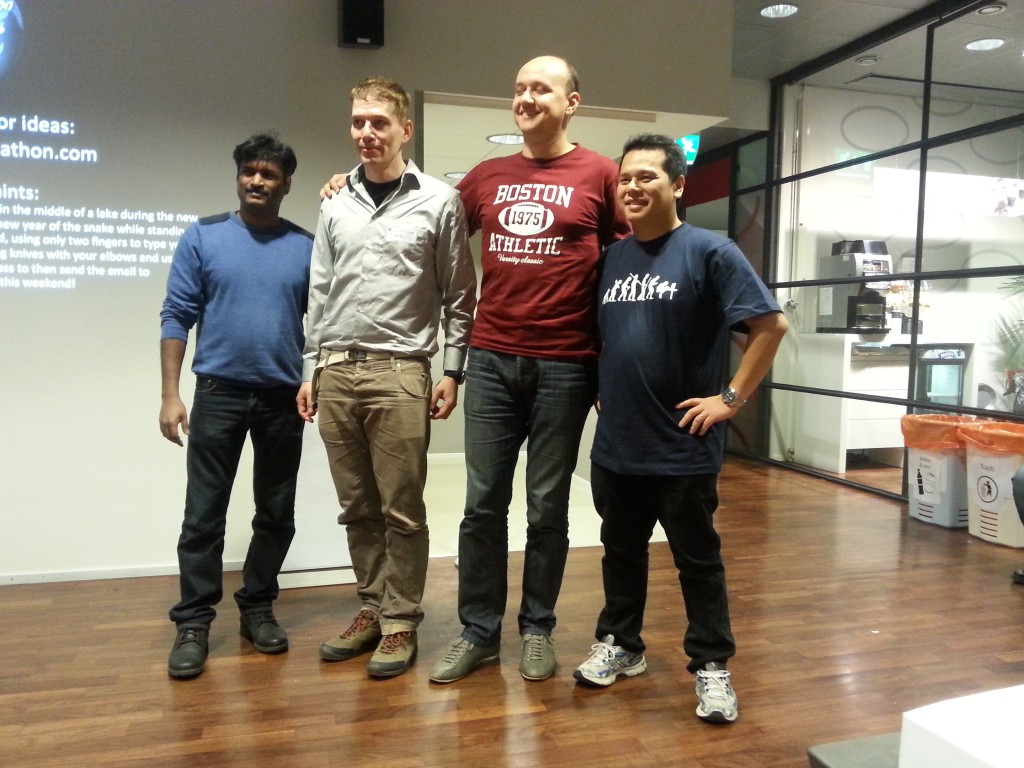 In addition to providing Proximi.io platform for the developers, we also created a custom AEC hackathon version of our demo app for the hackers to use for testing. The demo app utilized IndoorAtlas, GPS and Eddystone beacons.
Through the demo app we also received analytics about the popularity of the different areas. Particularly popular were the auditorium and the outdoor smoking area, but the nearby S-market grocery store also attracted visitors.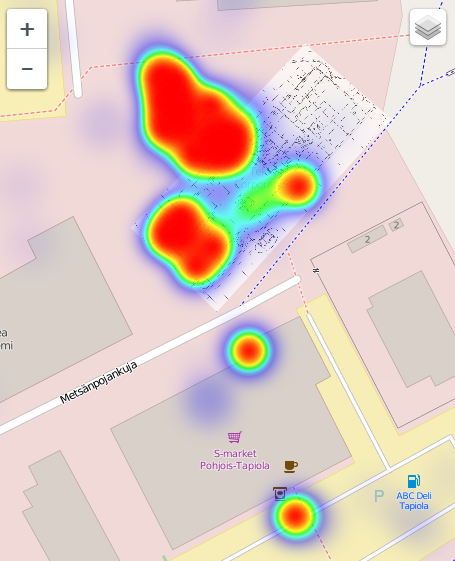 Even though we were not planning to participate ourselves in the hacking, our CTO Mika got so excited about the topic that he did a quick hack himself, that involved displaying visitor analytics inside 3D models. Mika's presentation is available here (from 01:13:00 onwards). If somebody's interested in the code, Mika will be happy to share his work!
Big thanks again for the AEC hackathon team for organizing the event! It was great to be part of it.