Dear Proximi.io blog readers,
I hope your summer is going as well as ours! Our regular blog readers are most likely aware that Proximi.io started to look for our next new talents in the end of May. We were happy to see a great amount of amazing and interesting applications, thank you for those who applied!
This post will provide you the results of our exciting recruitment. We are more than happy to write and share our very first blog post here with our new hires and tell you a bit more about them. So Kalle and Jenni, welcome to Proximi.io!
Kalle is our new Business Development Representative. He is a great guy (not only according to his mom, we like him too!) and below you can find his impressive introduction.
"Hi, I'm Kalle from Finland. Kalle sells snow even to polar bears for a special price only for you. Great, now you have met my alter ego, the enthusiastic and hyperactive side of me. Normal Kalle basics: I'm a great guy, you can ask anyone, especially my mom. I'm funny, but not in an obvious way. Happiness is the key and that is what I am to create with everyone I meet. I study marketing at Turku School of Economics and I'm still finishing up my thesis. I work at Proximi.io and I couldn't be happier. I can and will jump all the hoops created for me, so don't hesitate to ask me anything. I'm wearing a blue dress shirt, but normally you can see me in a cool kickass Tee with a hint of hipster in me. But seriously, call me, email me or pm me, I would love to hear about your business projects or even how your day is going, it's up to you!"
For polar bears – be aware of this guy! Jokes aside, Kalle is really the person who you want to chat with about your business ideas and plans. He is here to help you!
And to another newbie Jenni! She is also from Finland and our new Technical Administrator. Besides to her technical role, Jenni is also focused to design and take our website to the next level.
"Hello, I'm Jenni and super excited to start working here with my Dedicated Office Guard (check 'Our Team' from "Contact Us" 😉 )! I love working with technology and happy to be part of the team here at Proximi.io. A little bit more about myself. Before joining Proximi.io, I lived in Ireland and worked there as Enterprise Technical Support Advisor. So if you're experiencing technical issues of any kind, I'm more than happy to help you further! Before my time at Apple, I graduated in Laurea University of Applied Sciences and during my studies I mostly focused on service design, UX/UI design and networking. Combining technology with beautiful and piquant design is my passion and I couldn't be happier that here in Proximi.io, I'm able to put my real strengths in action. In the case you want to contact me, please find my contact details from "Contact Us" tab."
Some visualisation of our new talents… Hope you like it!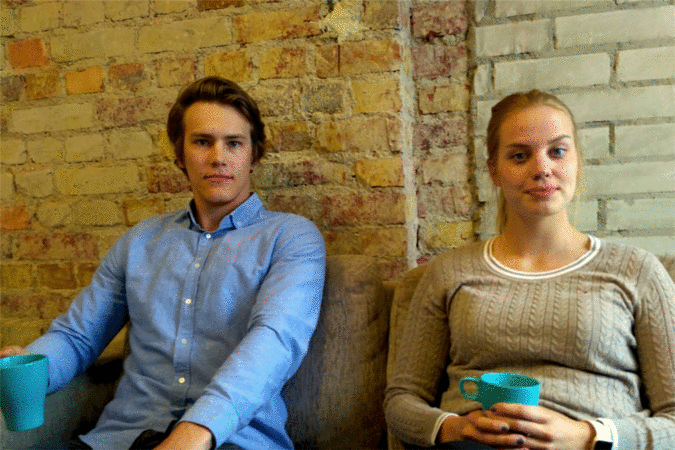 Thank you for getting to know Kalle and Jenni today, stay tuned!