Technology-agnostic indoor navigation
We have added the most requested feature to the Proximi.io platform: wayfinding and navigation. You can now add indoor navigation to your app with a simple plug-and-play SDK. Navigation across multiple floors and from outdoor to indoor are all handled through our logic. You can manage the whole setup including Points of Interest, routes, staircases, elevators, departments though visual tools on our portal. All changes you make are immediately synched to your application.
The best part is – the wayfinding links seamlessly to the Proximi.io core. Our technology-agnostic positioning engine takes care of the indoor and outdoor positioning, taking away all the hassle from you. You can also benefit from other Proximi.io features, including geofencing, action flows and analytics. Anything you would want to do with mobile positioning is now in one package.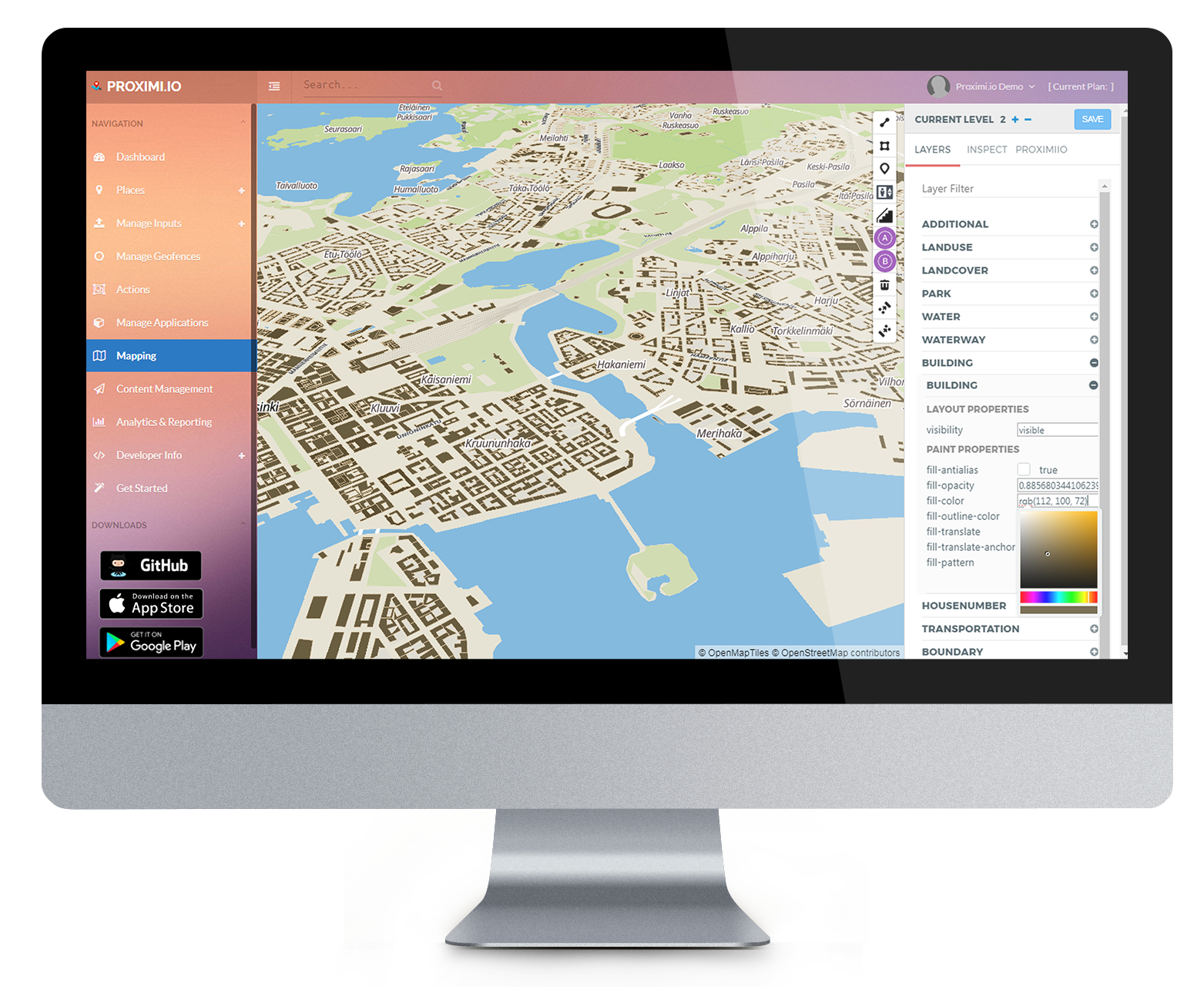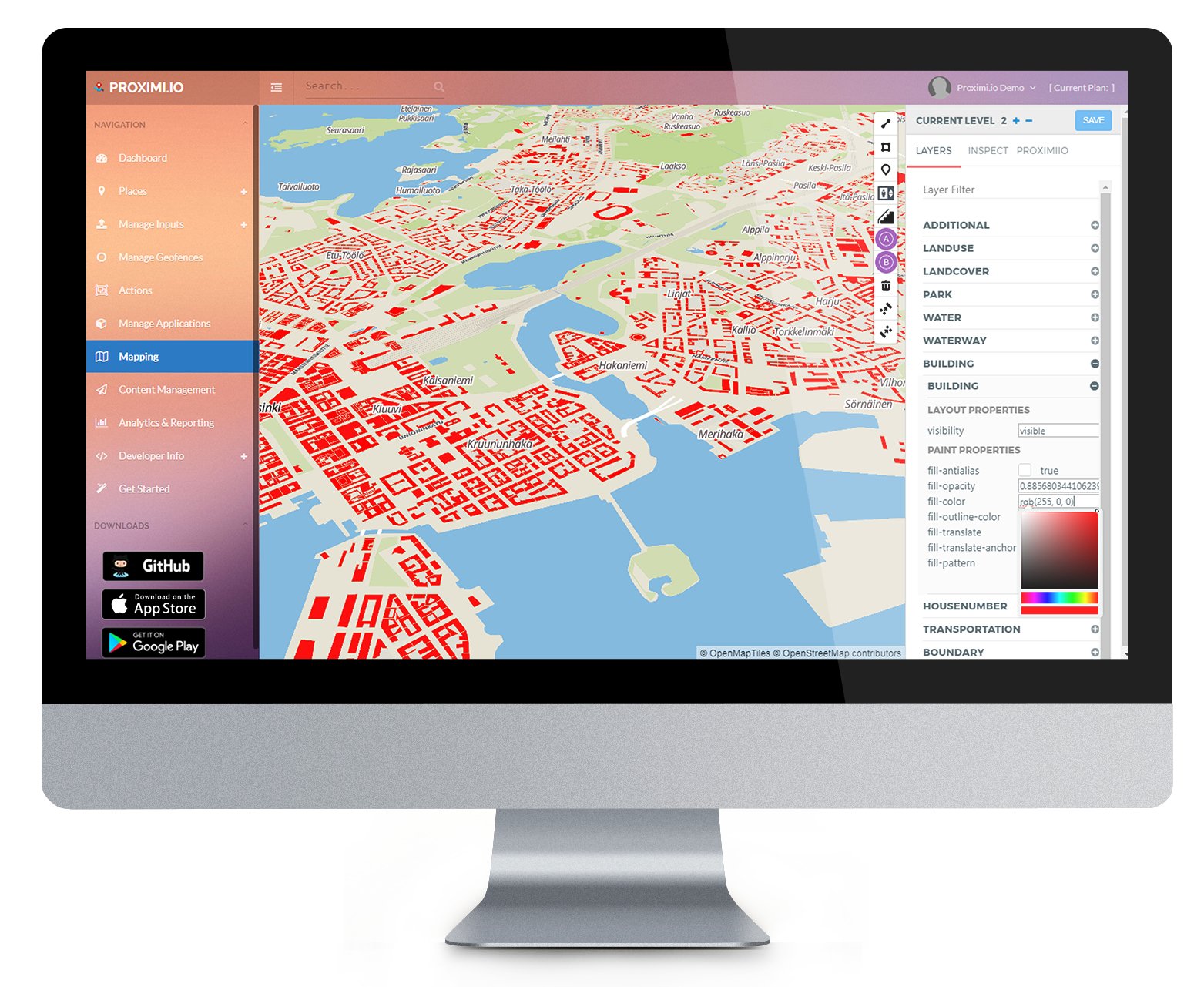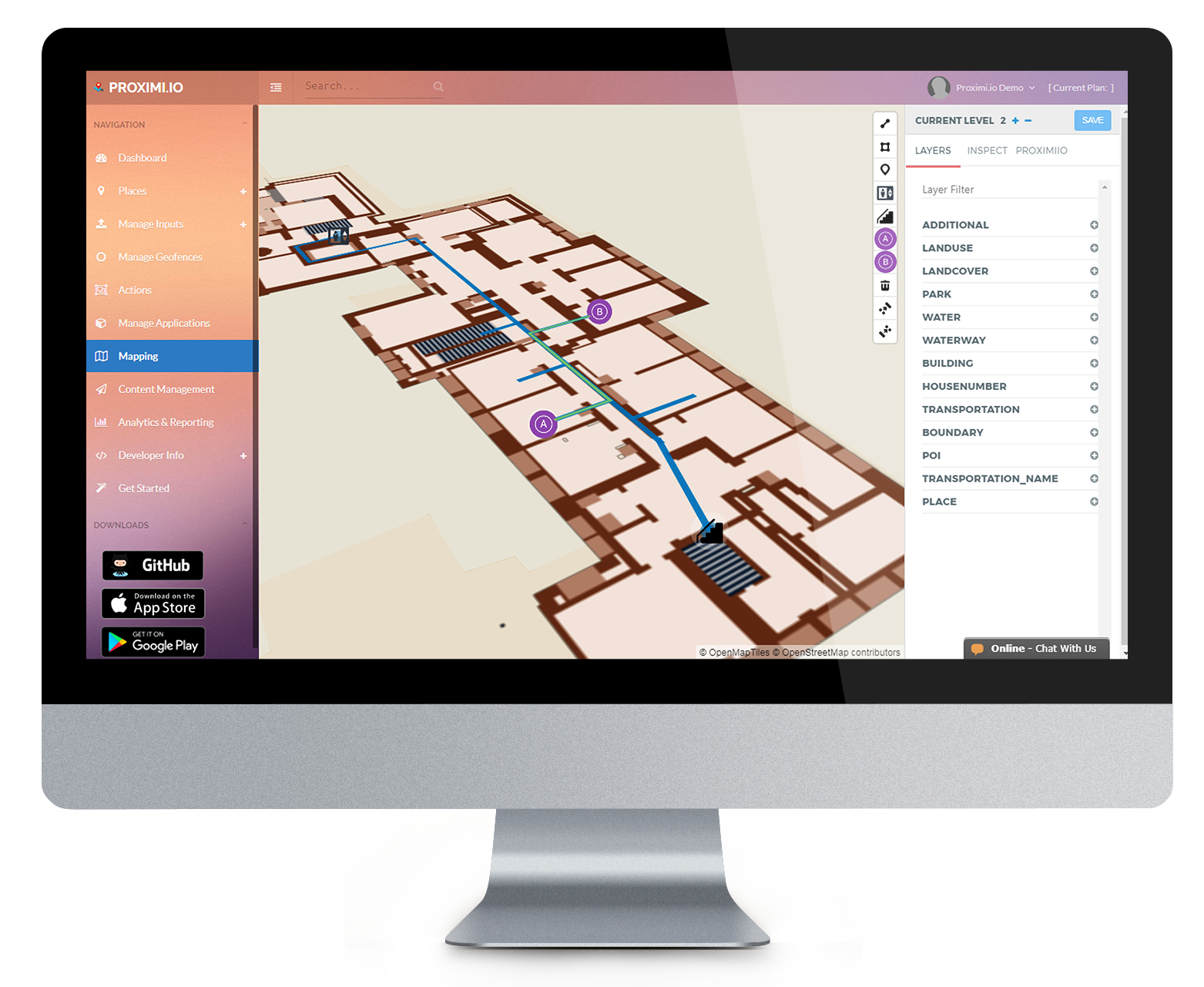 Features
Positioning
Utilizes our core SDK in positioning – techology-agnostic realtime indoor positioning
Seamless indoor-outdoor movement
Efficient multi-floor routing
Test routes on the editor
Point of Interest management
Area management
Elevators, Stairs
Readymade UI helpers for building  a full-fledged navigation app in no time, including search and distance calculation
Combine with the rest of Proximi.io logic: geofences, action flows and analytics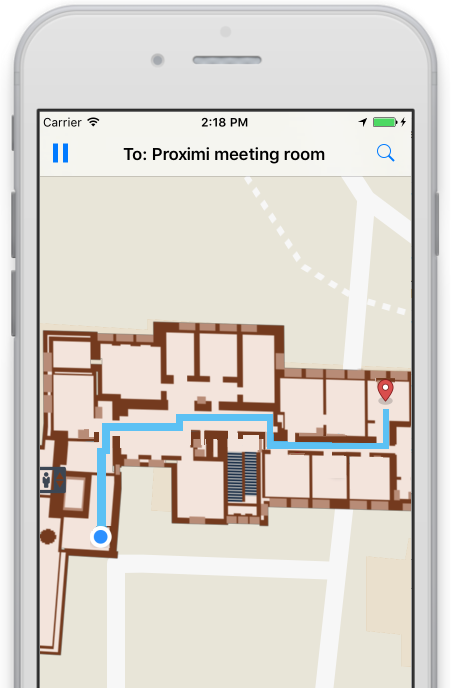 UI helpers for all you want to visualize in the app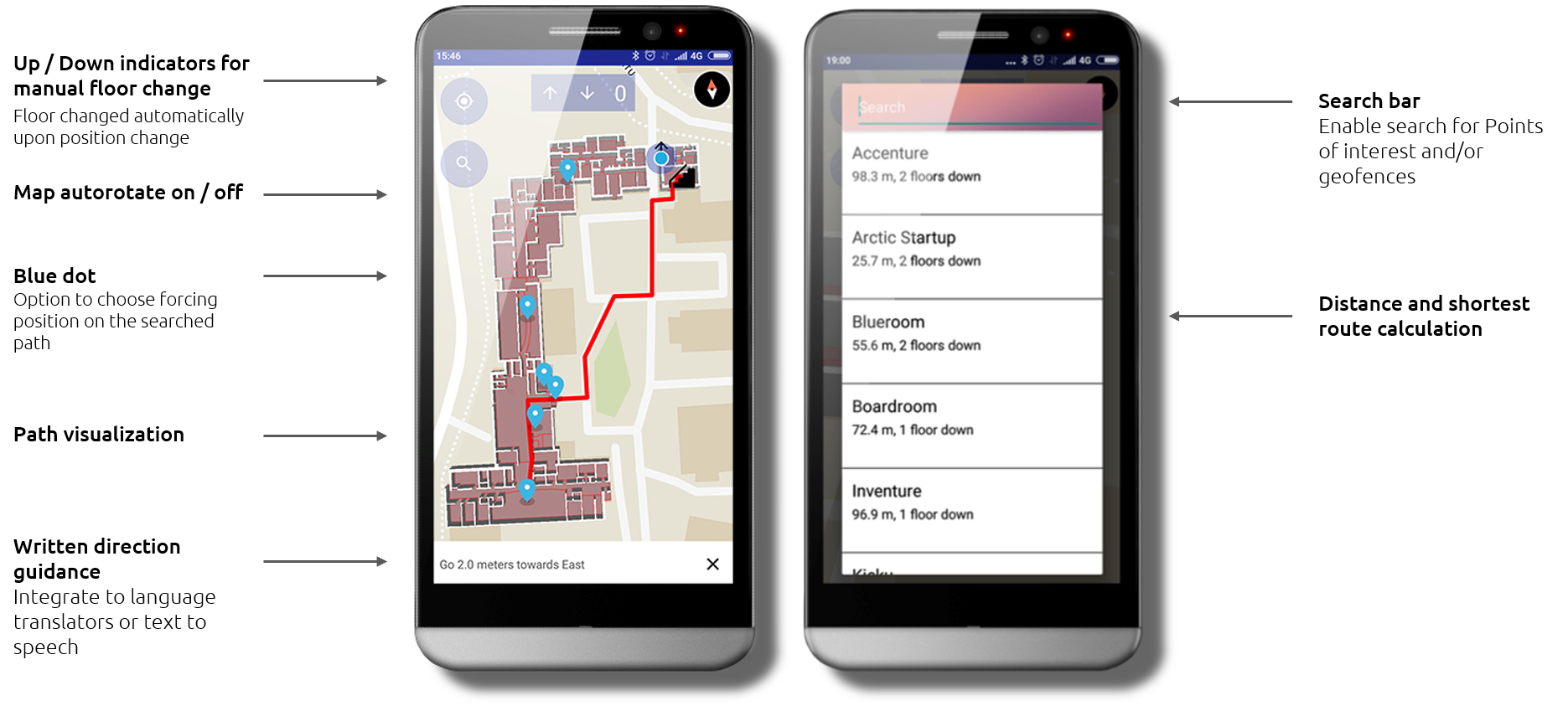 Want to join the beta?
We are looking for a couple of projects to exclusively test out the wayfinding beta before the official release. Write to us with a little description of the project you are working on to sales@proximi.io.