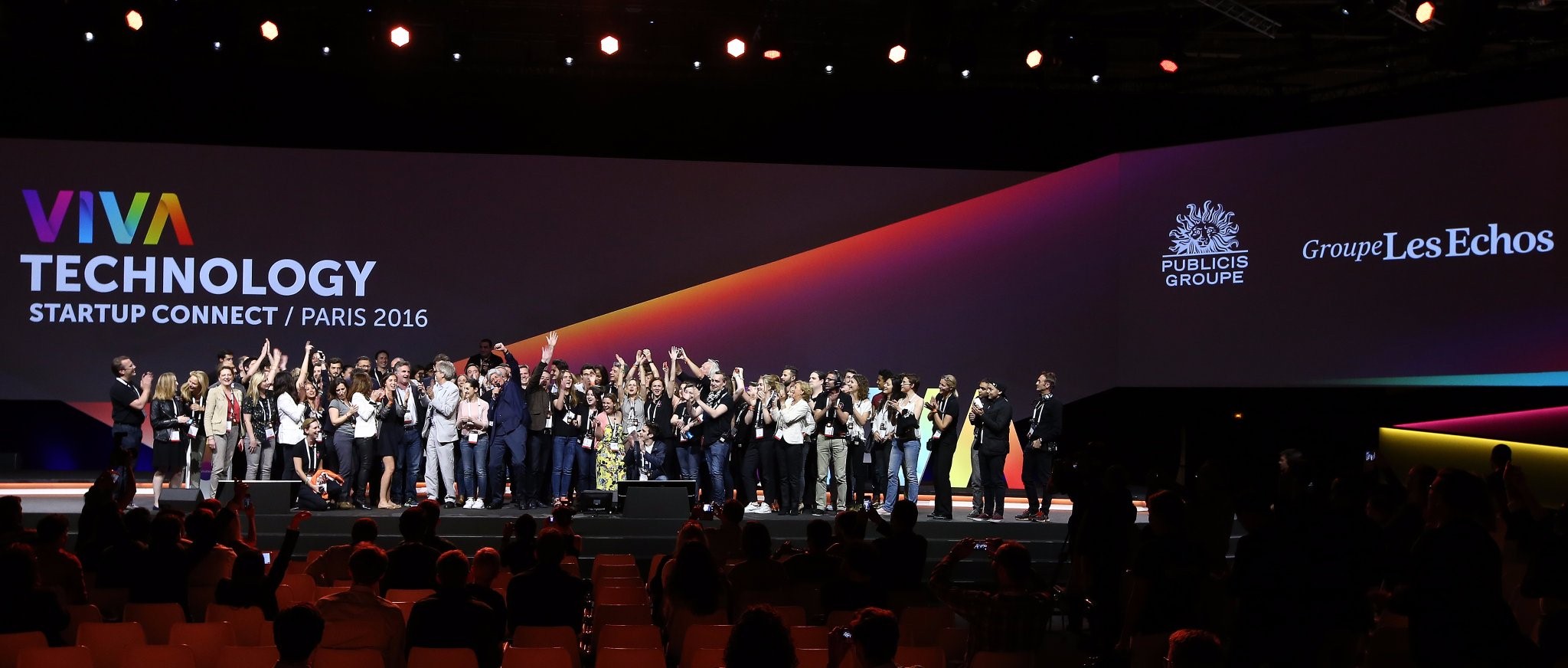 But what was "VIVA Technology Startup Connect"?
Last week Paris witnessed its first ever 'VIVA Technology Startup Connect' which aimed at bringing together nearly 5000 startups with top investors, aspiring to promote their business prospects and take a leap in the future. The atmosphere was electrifying and venue was filled with enthusiastic entrepreneurs with great love, vision and passion for the new generation technology.
The venue thronged with high profile tech leaders and top entrepreneurs from around the world, buzzing around in 300 conferences across 8 different stages. Two of us represented Proximi.io, one of the promising tech startup from Finland, with limited knowledge of French and managed to speak English with French accent. We came to Paris with lots of hope to compete and make an impeccable impact among 5000 different startups. Proximi.io was selected for the "Urban Mobility & Services" lab – among 50 start-ups in the "Developing Green Mobility" challenge, sponsored by RATP Group.
Every challenge was unique; every part of the event was exciting. With drones flying around, first look of the Googles self-driving car in Europe, robots interacting with real people, VR and even AR, sure there were lots and lots to see, to learn and to play. It was indeed an event for everyone from a playful three-year-old to 70-year-old technology geek.
We were overwhelmed to see many vibrant people around us. It was indeed a unique opportunity to share our views and talk about many amazing ideas. And yes, of course, it all happened over a glass of wine in an after-hour cocktail party.
What did we gain from VivaTechnology?
For us (Proximi.io) it was a very successful event! We won the "Travelers & Advertising next interaction Award" and we are very excited about it! It is a great opportunity for a startup like us to partner with media transport and showcase our platform for a marketing campaign based on location intelligence on buses, subway lines, RER lines, tramways and thereby making our presence felt in France.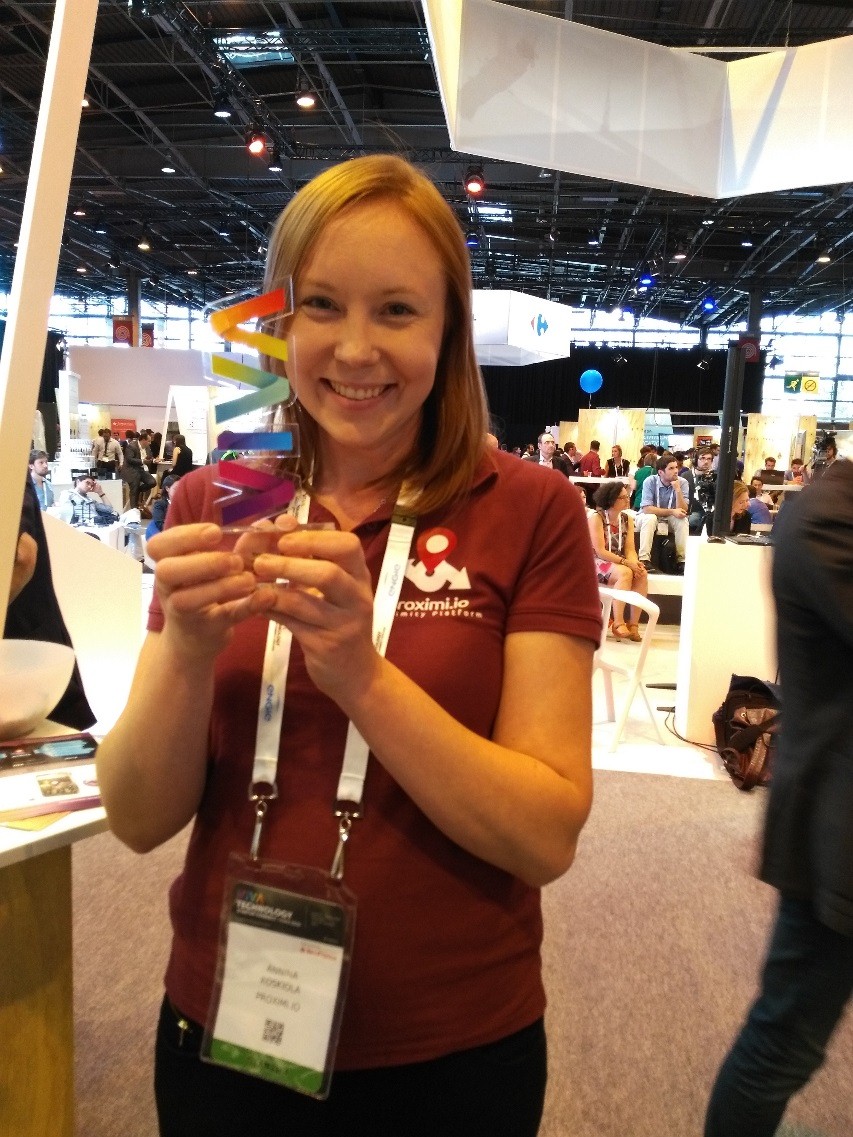 Few takeaway or tips for other startup who wants to participate next year
Be prepared to explain about your product or service to a wide range of the audience. The visitors to your booth can be extremely tech-savvy and knows all the latest trends in hi-tech, or a layman who doesn't know much about the technology but has a genuine interest in your product, or an aspiring college student exploring innovative ideas.
Don't hesitate to walk around the event and talk to other startups. Who knows, you might be partnering with one of them.
There were many freebies in many stalls and booths so just don't feel shy to collect them.
If you want your startup to be part of this event. just don't hesitate to project yourself and apply for different challenges hosted by different tech labs. Apply for as many as possible that are relevant to your product/service. Don't miss any great opportunity.
Know your audience well and prepare yourself well for the pitch. It's a good idea to come to the venue a day before the actual event to collect your batches and ensure your booth is fully functional.
And that wraps up our experience at VIVA Technology Paris. We are sure to come back next time.
Tune in!