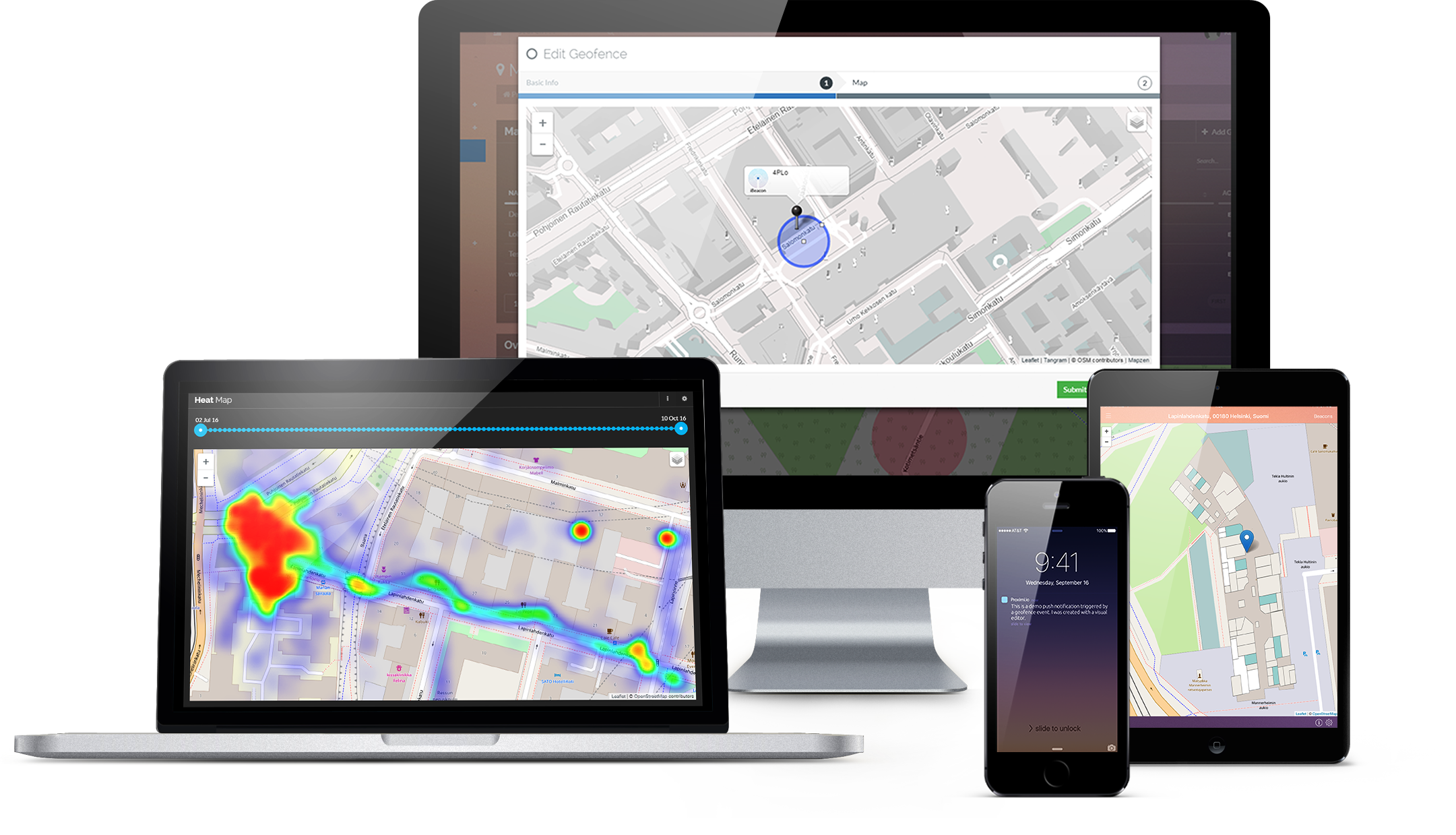 We are thrilled to announce that Proximi.io has closed its second funding round! Butterfly Ventures will be joining Proximi.io as a new investor alongside the previous Finnish and Danish investors. This means that we will have even better resources for improving the technology and growing our business from now on – and that we are hiring!
Official press release underneath.
---
Technology-agnostic positioning platform Proximi.io continues to grow fueled by second funding round. The funding round is the first investment case for the Finnish-American Butterfly Ventures III fund.
Proximi.io is a Helsinki-based startup that has developed a platform that unifies together all indoor and outdoor positioning technologies for mobile applications. The platform was released in March 2016 and has attracted over 2000 mobile developers around the World as users. The funding round is the second for Proximi.io. Butterfly Venture Fund was joined in the funding round by the company's previous investors, Finnish and Danish investors. The funding round will be directed for international growth, primarily within Europe.
"Proximi.io operates on a very interesting market. Mobile positioning is one of the fastest-growing sectors. Indoor positioning market alone is expected to grow from the little over 4 billion USD to 23 billion USD within next five years", states Juho Risku, one of the partners at Butterfly Ventures. "Proximi.io is a well-packaged, unique product with a well-honed user experience and customer traction. We are very impressed with the team, and their capabilities of taking things to the finish line."
"We are aiming high, we want to become the go-to platform for mobile positioning for companies and mobile developers worldwide", continues Proximi.io CEO and co-founder Annina Koskiola. "Butterfly Ventures shares our vision for the future of the company. We also saw their expertise in the intersection of hardware and software, their strong portfolio and their international reach as invaluable assets to us. As it happens, our offices are also located next to each other at the Maria 0-1 startup hub. The co-operation will certainly be very efficient."
Proximi.io
Proximi.io is a unified positioning platform that enables mobile developers to easily utilize indoor and outdoor positioning. On top of the positioning, the platform can be used for geofencing, that allows users to link different content and actions with physical places. The platform can be applied across various use cases in both consumer application and enterprise application, for example in automating check-in processes.
Proximi.io team consists of founders Annina Koskiola and Mika Koskiola, and three software developers. The company is founded in 2014. The platform was released in March 2016, and it has attracted already over 2000 mobile developers around the World as users. Proximi.io has won numerous prizes in Finland and abroad, including victory in the Finnish Railways Door-to-Door hackathon in September 2016, and Travelers and Advertising Next Interaction Award in Paris last summer.
Web: https://proximi.io/
Butterfly Ventures
Butterfly Ventures is an early stage focused startup development and venture fund management company managing Butterfly Venture Fund III and Northern Startup Funds. The currently active Butterfly Venture Fund III focuses on hardware and deep tech companies whose business is built around unique, often protected and hard to reproduce technology. One of the focus areas of the fund is research based innovation and co-operation with universities. The fund is particularly interested in seed stage companies with high growth potential. While most of the target companies will be from Finland, the fund will also invest elsewhere in the Nordics and Baltics. Butterfly Ventures has offices in Oulu and Helsinki.
Web: http://butterfly.vc