The winter came early this year – and so did some exciting news! Proximi.io and Clear Channel will be joining together as co-sponsors at Ultrahack, the ultra-long hackathon tournament and innovation contest organized in Helsinki, Finland between 25.-27.11.2016.
Clear Channel – and Proximi.io – believe that mobile is the most important aspect in the future interactive DOOH Advertising concepts, and beacons play a key role in this development.
Therefore, Clear Channel and Proximi.io have installed Estimote beacons within the Clear Channel Downtown Digital advertising screens across Helsinki city center during what happened to be one of the snowiest days this fall! Despite the climate challenges, the beacons are now in place, and waiting for hackers! What should this opportunity be used for? How to get the most out of BLE beacons in to create personalized, targeted and interactive advertisement? We want to hear your ideas and opinions!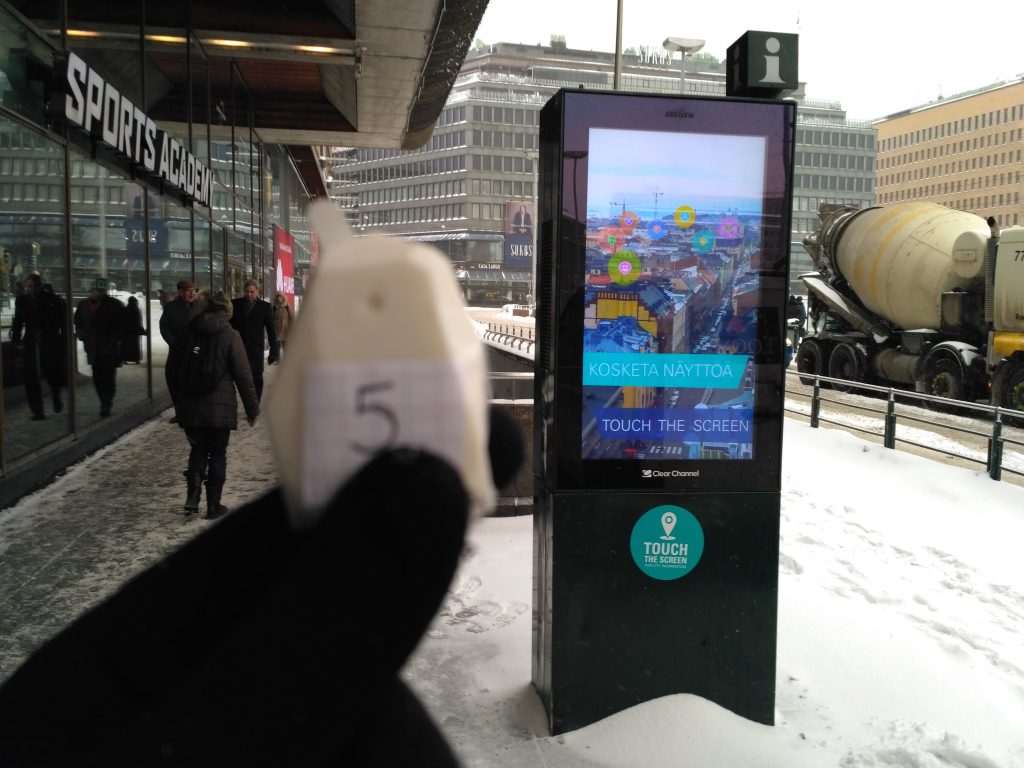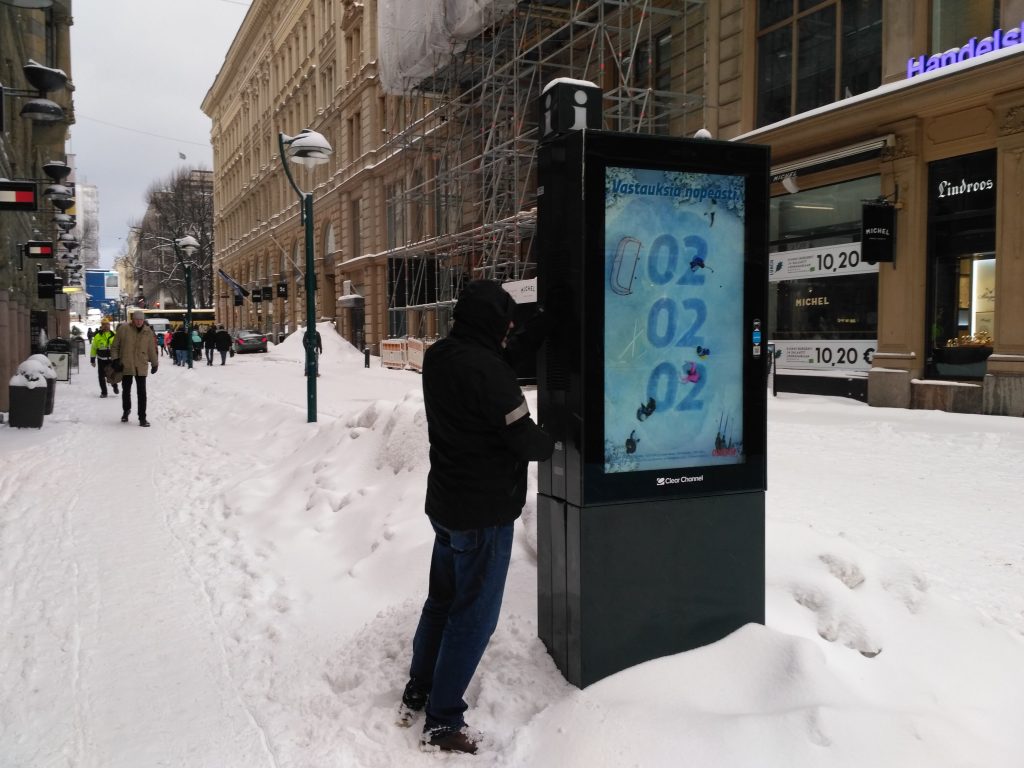 For now, the beacons are used to broadcast one of the first Physical Web campaigns in Finland that advertises this opportunity.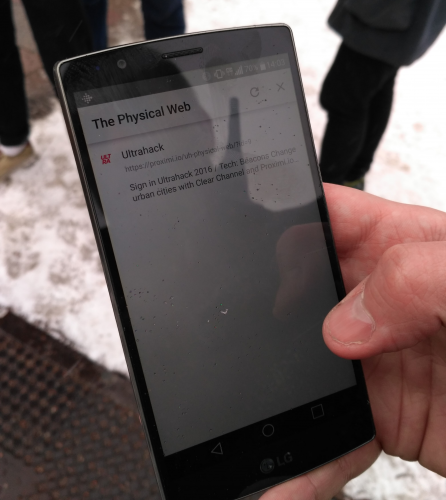 Are you ready to get Ultrahacked?
The key differentiation about Ultrahack is the fact that the hackathon strives for lasting impact and the foundation of actual companies. The challenges, posed by Finnish and international corporations, are real problems that the companies are seeking to solve with the help of startups and independent hackers. The winners of each challenge win great prizes, including even investment opportunities between 10,000 – 150,000€. In total, over 1 million Euro will be invested in the Ultrahack projects. Travel reimbursements available.
The winner of the Clear Channel and Proximi.io challenge is going be working on a real customer project with Clear Channel. We are hoping to see projects that will blow us away, have great visual representation, and can be turned into real campaigns within the weeks following Ultrahack. This challenge would work perfectly together with the following Ultrahack Challenges: Retail, Media and entertainment, MaaS and also the Bonus Round – Mobile Payments. The final project may be using beacons in a mobile app or in the Physical Web context.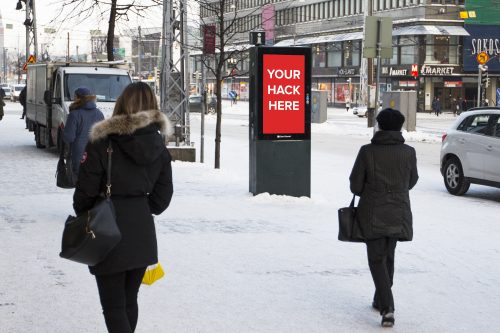 What are you waiting for? Applications close 18th November 12:00 EET. Apply at: https://ultrahack.org.