Geofences are essential for triggering the enter and exit events. Geofences also enable proper analytics and trigger optional action flows, which can perform rich interactions with third party systems as well as with the visitors mobile device.
Please note that you need to utilize geofences with whatever technology you decide to utilize – iBeacon and Eddystone beacon hardware, IndoorAtlas or native location services.
1. Adding a geofence on the web portal
Adding geofence doesn't require any places or departments but having at least one place and one department to link with the geofence improves analytics and offers more segmentation possibilities upon events.
When adding geofence the required fields are name, address, latitude & longitude (auto-discovery is enabled based on the given address) and radius. Latitude and longitude are used as the center point for the new geofence. Radius is defined in meters. You can fine tune the radius and center point in the next phase with visual tools so don't worry too much about these values in the first phase.
You can fine tune the size and position of the new geofence with our visual editor. When you click on the top right corner you have the option to see the position of all the beacons and other geofences that were added to the system. Once you have placed the geofences on the correct position click on submit.
It is also possible to draw polygonal geofences: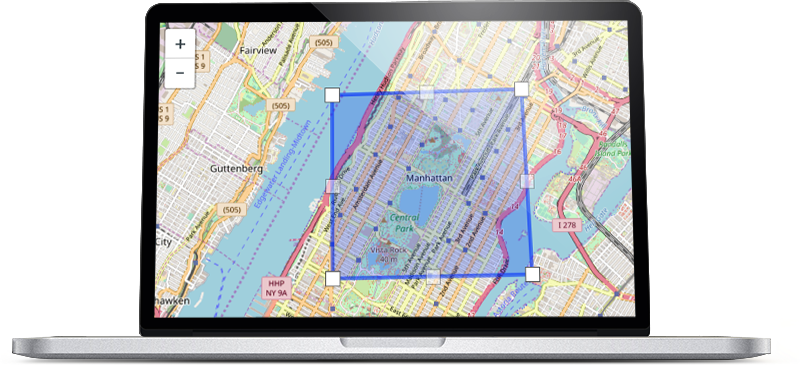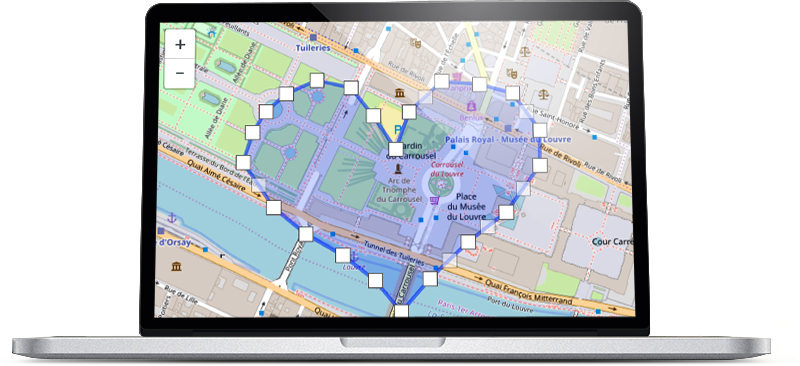 Geofences can be as large as you want. For minimum size we recommend 20m radius outdoors or 5m radius indoors.