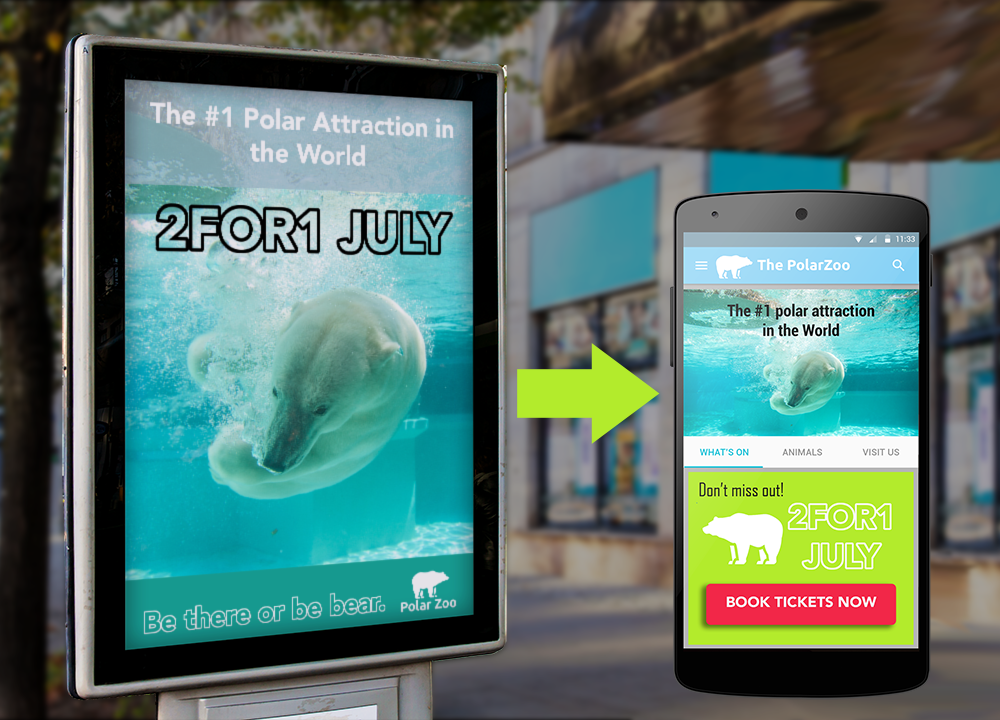 Proximi.io can be also set to automate Internet of Things devices. One example of these are digital screens and the opportunity to customize the advertisement shown to each individual.
Based on the previous location information derived from your application users, you can see, if they have visited the site before, how long they have been there, what they are interested in etc. The best results can be achieved with utilizing the Proximi.io tag system, or through an integration to your CRM system.
The technical setup consists of a beacon set by the digital screen, and an application that includes the Proximi.io SDK. The opportunities provided by this solution also include showing the same ad on the user mobile, checking how many people visit your store after seeing the advertisement, the ability to gamify advertisements etc.