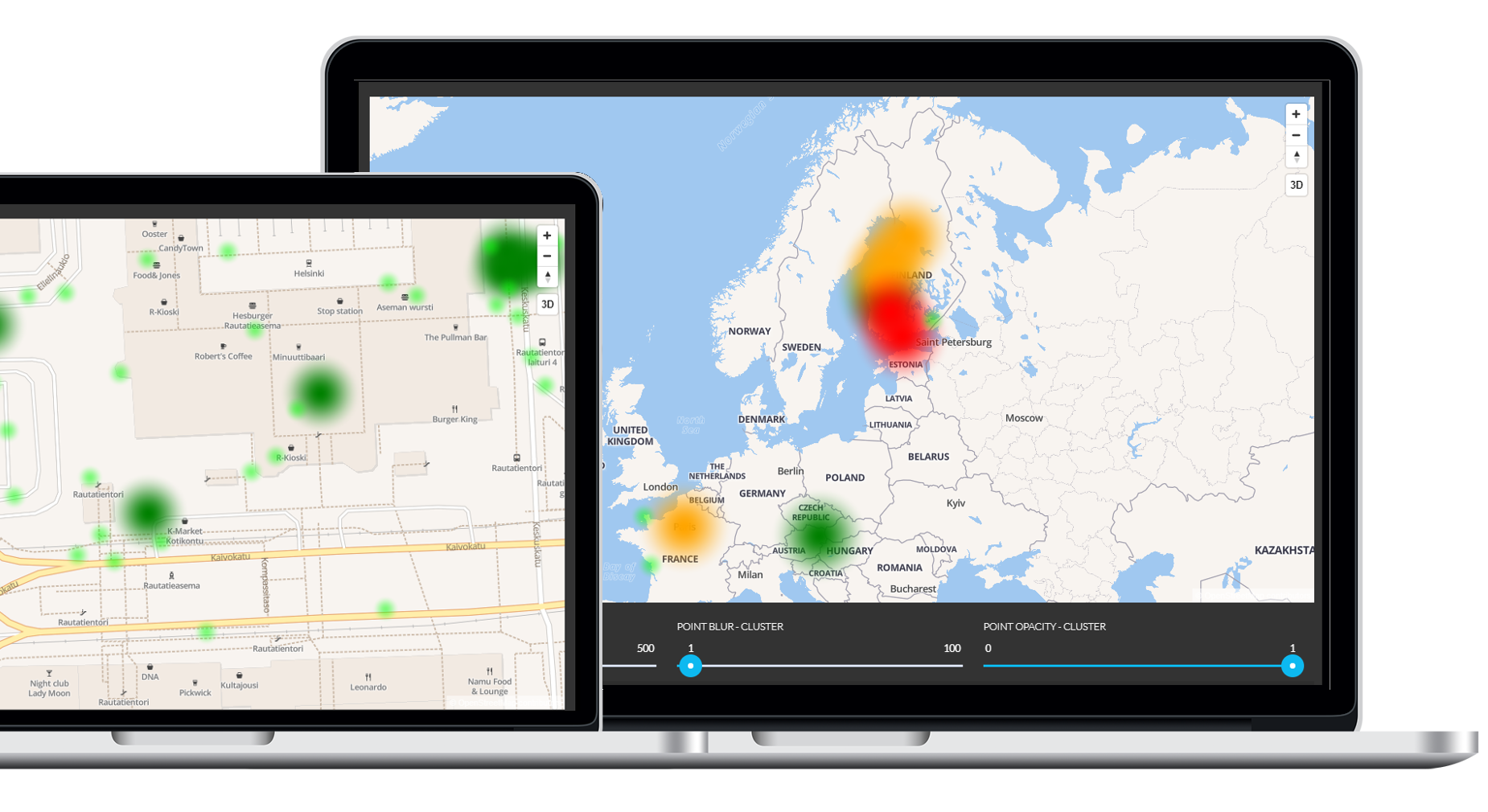 Gain insights on where your app users are moving through the lightweight Proximi.io SDK.
All events taking place through the platform are registered and displayed to you on the analytics page. In addition to information about most popular places and days, the platform generates a heat map about the relative popularity of different indoor and outdoor areas covered by your solution.
Privacy is an important aspect to us, and therefore we do not collect any MAC addresses or advertising IDs about your end users. The SDK generates a random visitor ID, under which updates about that device are collected. You will see their device type and language, and some technical information about the device. Analytics are also available through REST API.
Tags
Tags are a way of adding more contextual meaning to your places, departments or geofences. Tags will be attached to those visitors, who are passing by the area that has the tag attached. Through tags, you will be able to derive more meaningful analytics, and also build more targeted action flows. You can add as many tags as you want, according to what naming principle works best for your use case.
Examples of tags:
women/men/children
grocery store/sports/furniture
museum/theatre
airport/bus station/train station
Wahlgreens/Tesco/Coop
ad campaign spring